India's star cricketer Hardik Pandya married Natasha Stankovic on Tuesday (February 14) according to Christian rituals. Now on Thursday in Udaipur itself, Hardik and Natasha got married according to Hindu customs. Hardik has also shared its picture on Instagram. Both also have a son, whose name is Agastya.
After three years of court marriage, both of them got married first according to Christian religion and then according to Hindu rituals. The news of Hardik and Natasha dating surfaced in 2020.
In January 2020, Hardik shared pictures with Natasha on his Instagram account. In the caption of this picture, Hardik wrote – Tu Meri Main Tera Jaane Sara Hindustan, #engaged. He told that he is engaged to Serbian model and actress Natasha. He sealed this relationship in front of the whole world.
After this, in 2020 itself, both of them got married in court. Natasha was already pregnant before the court marriage in 2020. After marriage, Natasha gave birth to Agastya.
Hardik shares pictures
Hardik shared the photo on Thursday and wrote – Now and forever. At the same time, on February 14, he wrote in the caption – We celebrated Valentine's Day on this island of love by repeating the vows taken three years ago. We are truly blessed to have our family and friends with us to celebrate our love.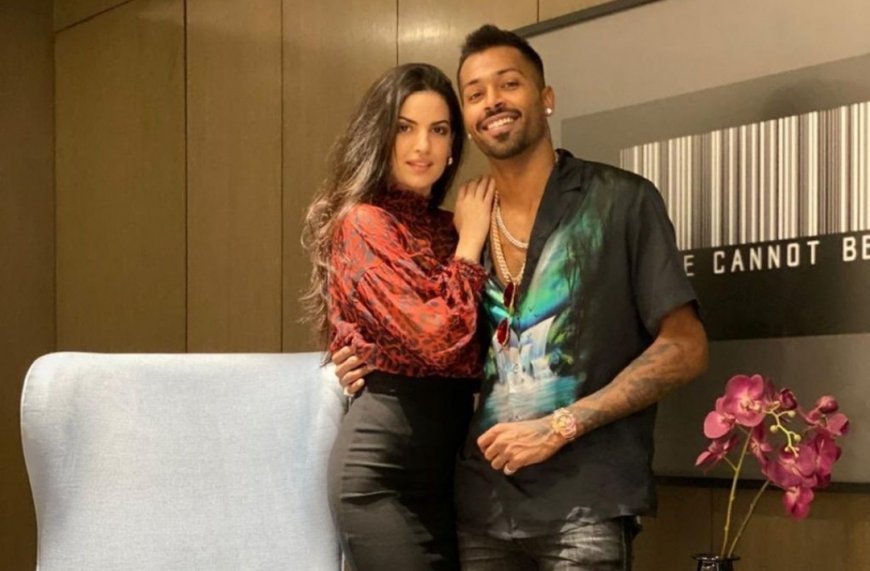 How Hardik met Natasha
In the year 2020, Hardik once again came in the discussions, but this time the reason for his coming in the discussions was something else. On January 1, 2020, Hardik confessed his engagement with Serbian model and actress Natasha Stankovic on his Instagram account.
From 2019 to 2020 i.e. within a year, Natasha's love made Hardik responsible for controversies. After this, Hardik not only focused on cricket, but also made the team win on many important occasions. During this he also struggled with injury, but he made a comeback and made the team champion while captaining Gujarat Titans in IPL.