Hardik Pandya Birthday: Indian team's star all-rounder Hardik Pandya will celebrate his 28th birthday on 11th October, he is currently in Australia with the Indian team, let us tell you that in a short career.
Pandya has made a lot of recognition with his performance and now he is a brilliant all-rounder, but before 2015, he and his family had to face a lot of difficulties. Let's tell you Hardik Pandya 10 interesting things related to the life of Hardik Pandya. 
10 Interesting things related to the life of hardik pandya
1. The financial condition of Hardik Pandya was very weak and some people close to the family also said that they could hardly afford a day's food. Nevertheless, Hardik and his elder brother Krunal did not give up and continued playing cricket. Former cricketer Kiran More gave free training to Hardik Pandya for three years in his academy.
2. Fast bowler Hardik Pandya was a leg spinner during his early cricket career, but then he was advised to become a fast bowler by his coach Kiran More. 
3. Hardik Pandya did not have much interest in studies, due to which he failed in the ninth class and then left his studies after that. Hardik Pandya's family shifted from Surat to Baroda due to cricket training.
4. Hardik and his brother Krunal used to play in the nearby ground just to earn Rs 400-500. During this, they used to make a living by eating Maggi. He did not have enough money to buy his own cricket kit.
5. Hardik made his debut in T20 against Mumbai in the year 2013. He played his first Ranji match against Madhya Pradesh, where he unfortunately performed poorly in both the innings. Pandya scored 1 and 3 runs in both his innings respectively but Baroda still managed to win the match.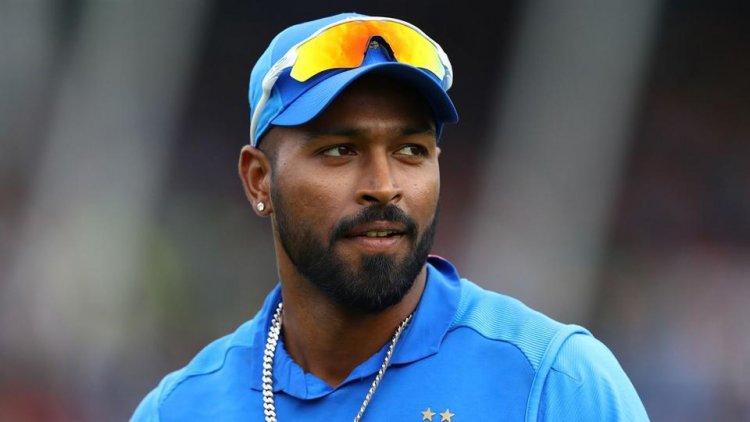 6. In IPL 2015, Hardik Pandya was bought by Mumbai Indians for Rs 10 lakh. He came into limelight in IPL 2015 when he played a brilliant knock of 21 off eight balls and took three crucial catches to help the Chennai Super Kings defeat them.
7. Hardik Pandya is a big fan of tattoos. He has many tattoos on his body like Time is Money, Believe it, Never Give Up and a Tiger Tattoo.
Hardik Pandya wife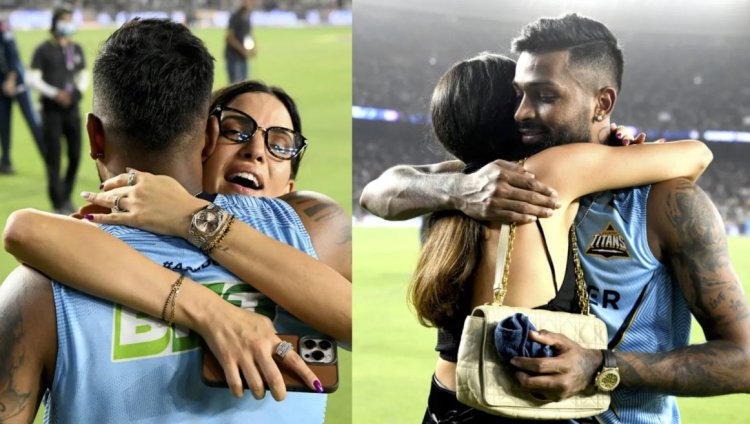 8. Hardik got engaged to a Serbian actress Natasa Stankovic on January 1, 2020. Their first child Agastya was born on 30 July. Both Hardik and Natasa have been very active on social media platforms.
9. Hardik Pandya has a unique record in domestic cricket. He has scored 39 runs in an over in the Syed Mushtaq Ali T20 Trophy including five sixes and a four.
10. In January 2020, during a show in conversation with Karan Johar, Hardik Pandya had made derogatory remarks on women, due to which he faced a lot of criticism. However, Hardik Pandya later apologized.