Air Pollution Precautions Every year at this time, the air in Delhi and its surrounding areas becomes poisonous. Because of which most people suffer from lung disease. In such a situation, it is important to know about the symptoms of lung disease so that timely treatment can be done.
Air Pollution Precautions: Every year before the onset of winter, the air quality in Delhi and its surrounding areas reaches extremely dangerous levels. A thick layer of smog can be seen in the sky. In such a situation, most of the people are suffering from respiratory problems. However, pollution not only gives rise to lung, but also heart and neurological problems. It is well known that cold temperatures prevent the spread of pollutants, and that is why this time of year tends to be the worst in terms of air quality. 
Increasing respiratory diseases
According to health experts, cases of difficulty in breathing and cough have increased in hospitals. Behind this are both pollution and the beginning of the winter season. Every year at the onset of winter, cases of viral infections increase, which affect the throat and chest. Older people who are already suffering from heart disease, diabetes, kidney disease or any other serious disease, they easily fall prey to pollution. 
Due to cold weather, viral infections and bacterial infections at this time of the year, cases of chest infections and pneumonia are high. During this time, cases of pneumonia, chest infection and asthma/COPD increase in hospitals. In such a situation, parents become especially concerned about the health of their children. The causes of lung infections in children are secondhand smoking, air pollution, poor hygiene, poor nutrition, lack of access to vaccines and medicines. 
What are the symptoms of lung diseases
During this it is important that the symptoms are recognised on time, so that the problem does not increase further and recovery is quick. During this, rapid breathing, where the muscles of the nose and chest are working, shortness of breath, decreased diet, high fever, blue color of hands and feet, low oxygen level, hoarse voice, Symptoms such as irritability and crying are seen.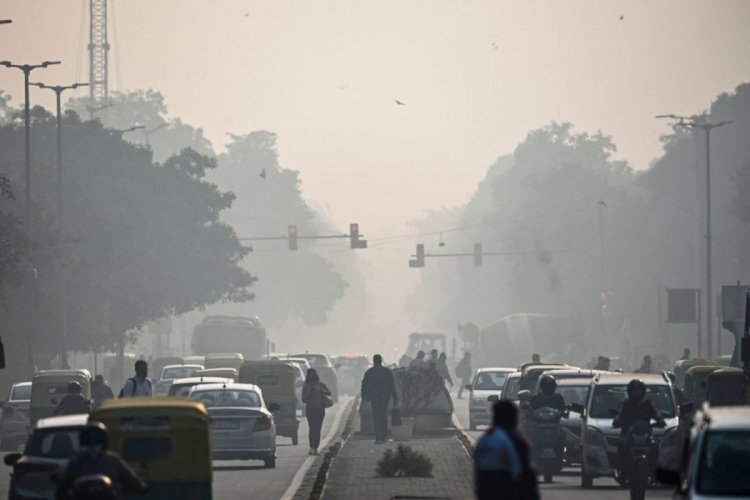 What can we do to avoid pollution?
– Prevention is the best cure, so it's important to take necessary steps to stay safe. So let's find out what is important to do to avoid air pollution:
– Patients over the age of 60 must get the flu vaccine. People who have weak immunity can also get pneumonia vaccine.
– People who are suffering from lung disease should take their medicines daily.
– Stay inside much as possible. Do not allow children to play outside as the AQI level is high. At least get out. If you have to step out of the house, then definitely wear an N95 mask.
– To avoid serious illness like pneumonia, keep yourself warm, drink hot things like soup, tea, decoction. Especially old people should do this.
– People who are diabetic or hypertensive patients must take their medicines, blood sugar levels and blood pressure should also be checked regularly.
– Children who are suffering from respiratory infections, home isolation is essential so that the infection does not spread to others.
– Avoid going to places that are overcrowded, or closed. Also avoid hugging and kissing people.
Disclaimer: The advice and suggestions mentioned in the article are for general information purpose only and should not be taken as professional medical advice. Always consult your doctor if you have any questions or concerns.